How we brought legacy into the light with The Decision Lab.
Sector
Applied Market Research
Technologies
Next.js
Prismic
Vercel
The Decision Lab is an applied research firm that brings behavioral science to business. They came to Monogram to bring their Wordpress site into the modern age, while retaining the content and character of their current website. All technologies grow old — even the technology that's used to build websites. Legacy sites, like those built on Wordpress, are slower, larger, and less secure than those built the latest technologies.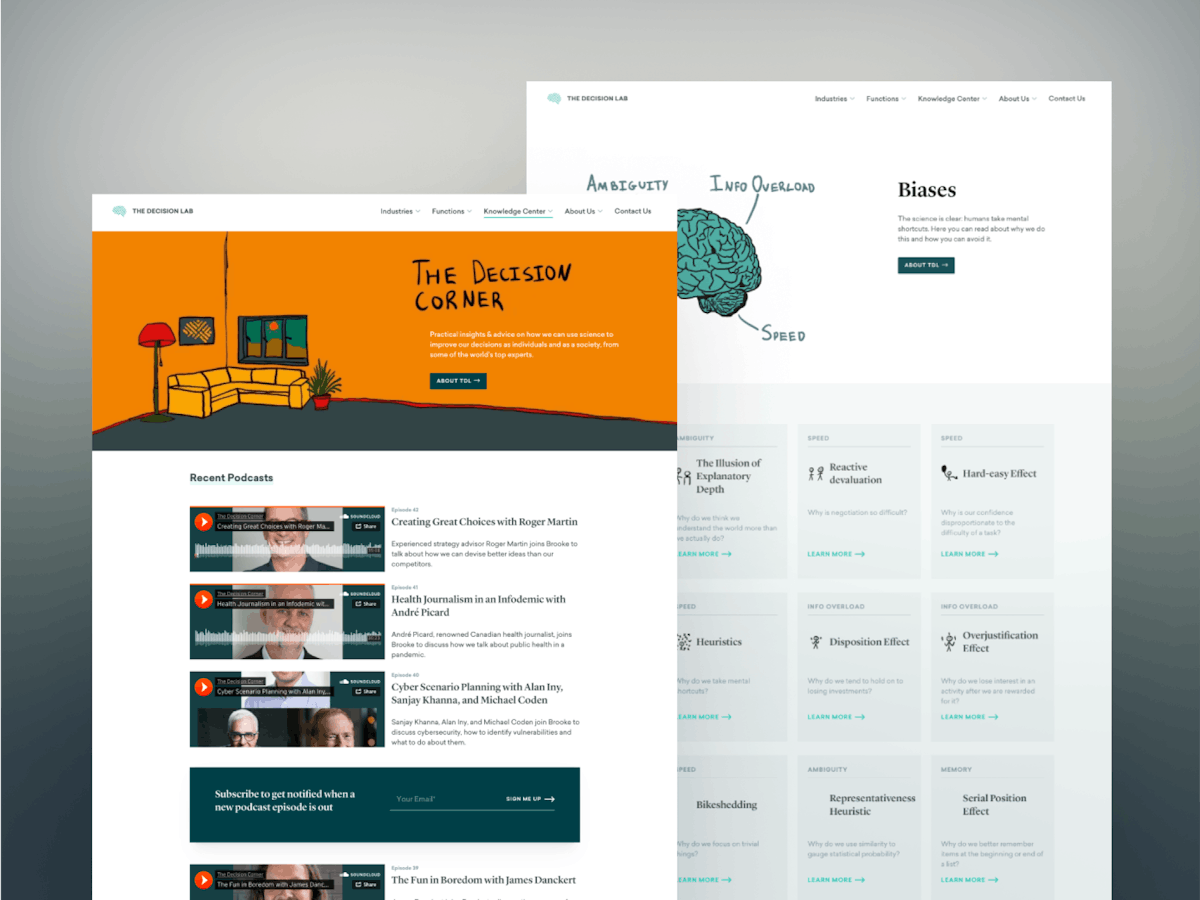 Building the Foundation
Enterprise sites, like The Decision Lab's, are often thousands of pages and have complex, overlapping "fixes" that have been implemented throughout the site's tenure.We began by analyzing the site's construction and content, seeking opportunities for site architecture optimization at every step.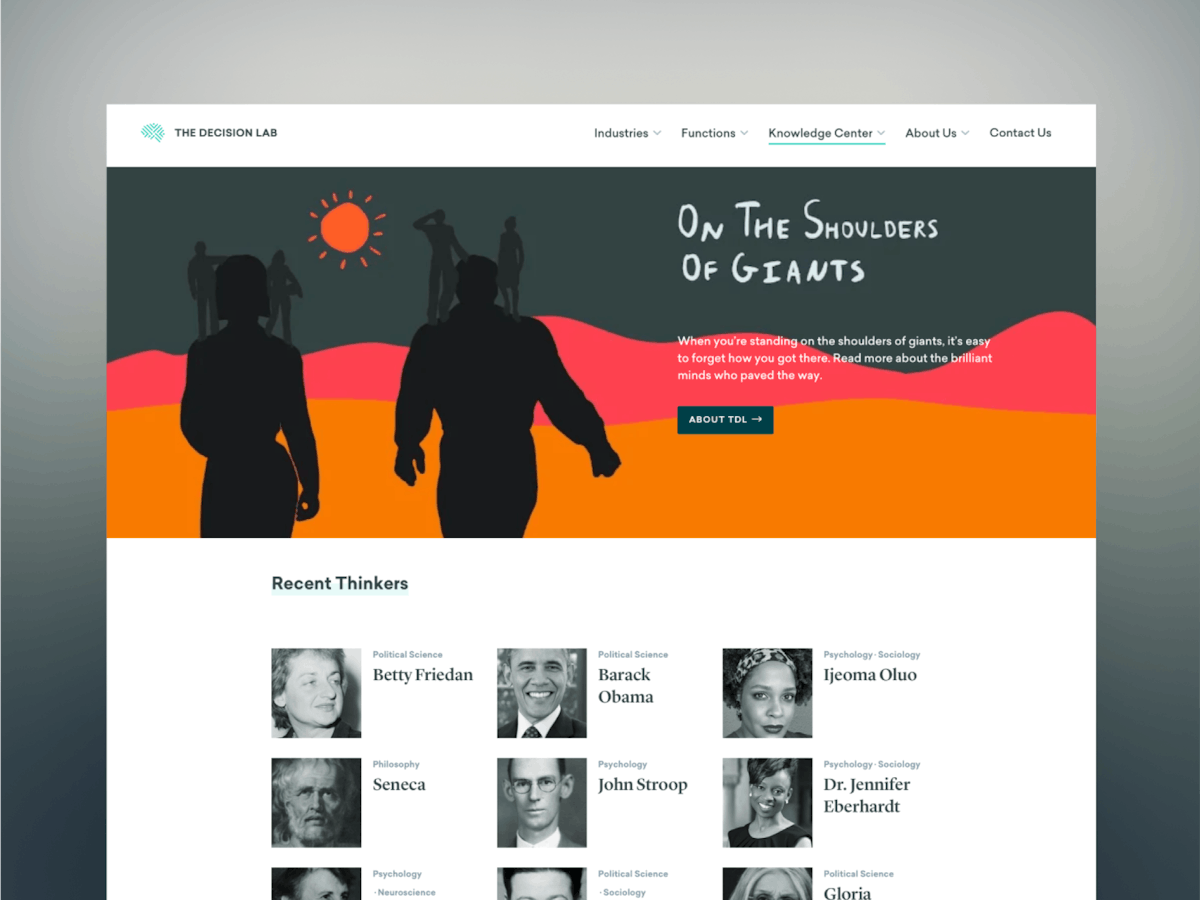 Design as a System
All content on the current website was converted to slices within a custom CMS. This streamlined setup allows The Decision Lab to manage and edit their website without the need for a design intermediary. The updated website is lightning-fast and identical, on its face, to The Decision Lab's legacy site.
"

The Monogram team has done a fantastic job of opening our eyes to what JAMStack can do for our platform - the speed, the smoothness, and the great versatility of what they have created for us gives us the confidence that we are well prepared for the future!

"

Dan Pilat, Managing Director