How we united the gaming community with Backtrace.
Scope
Market Research
User Testing
UX/UI Design
Development
Technologies
Next.js
Prismic
Vercel
Backtrace allows game devs to detect and resolve the errors that impact their players. Backtrace's quality software put them in the eyes of both members of the game dev community and potential investors. However, Backtrace's website was severely lagging behind the company's progress, and an update was paramount.
Above all, Backtrace wanted their user community to be the priority. Through in-depth research, community-centered design, and thoughtful construction, Monogram delivered a website for game devs.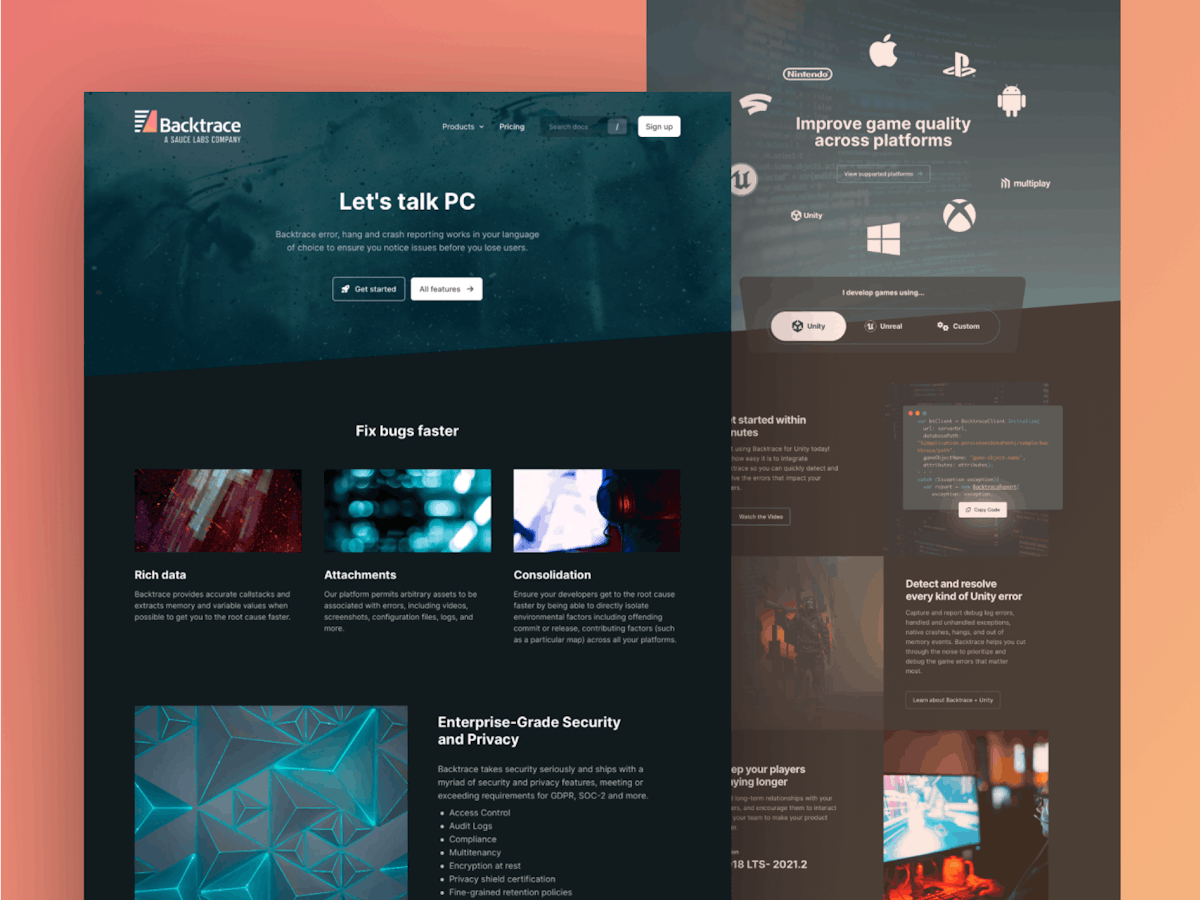 We <3 Tech
We utilized vibrant, abstract imagery to build an environment, and responsive content to ensure visitors find what they need for their platform of choice. The resulting website is beautiful and lightning-fast.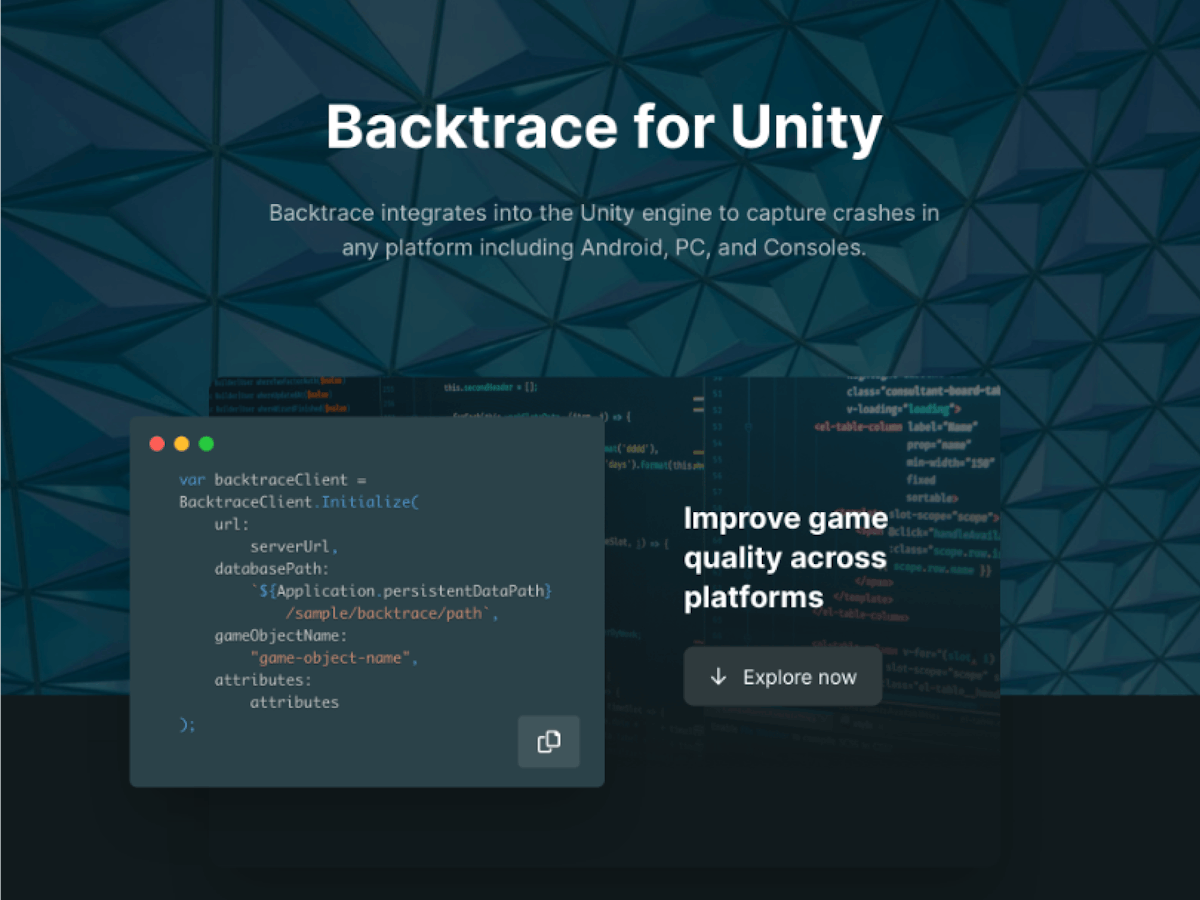 Community is Key
Monogram spent time researching, evaluating, and interviewing members of the game dev community to determine key ways to make this website an extension of the things they love. The site features a Discord widget on the homepage, an exhaustive resource library, and code platform-specific blocks on corresponding pages.
"

Monogram took our vision, partnered with us and delivered a website just as we imagined.

"

Patrick Williams, Head of Marketing at Backtrace I/O