We build and maintain the leading teacher certification analysis software for K-12 public school systems.
Website
---
Web App Development
Database
UX & UI Design
Analytics
The Need
The Every Student Succeeds Act (ESSA) of 2015, which replaced the No Child Left Behind (NCLB) Act of 2002, is the nation's main education law for public schools. ESSA holds schools accountable for how students learn and achieve. 
One key addition of ESSA is that schools must now have public information available regarding teacher qualifications and, furthermore, that no teacher may instruct students in a subject that they are not qualified in. Unfortunately for school districts, this has resulted in the time- and labor-intensive coordination of a staggering amount of paperwork. School administrators must coordinate teacher qualifications with the classes that they are authorized to teach, monitor the expiration dates of these licenses and certifications, and keep public records up to date at all times.
The combination of manual processes and the sizable amount of data involved also means that there is a considerable possibility of error. It is often the case that the schools themselves are unaware of underqualified teachers. Since all public school districts in the United States risk losing funding if they fail to identify, evaluate, and report teachers teaching out of their fields, this represents a dire oversight.
GA Schools by the Numbers
The Solution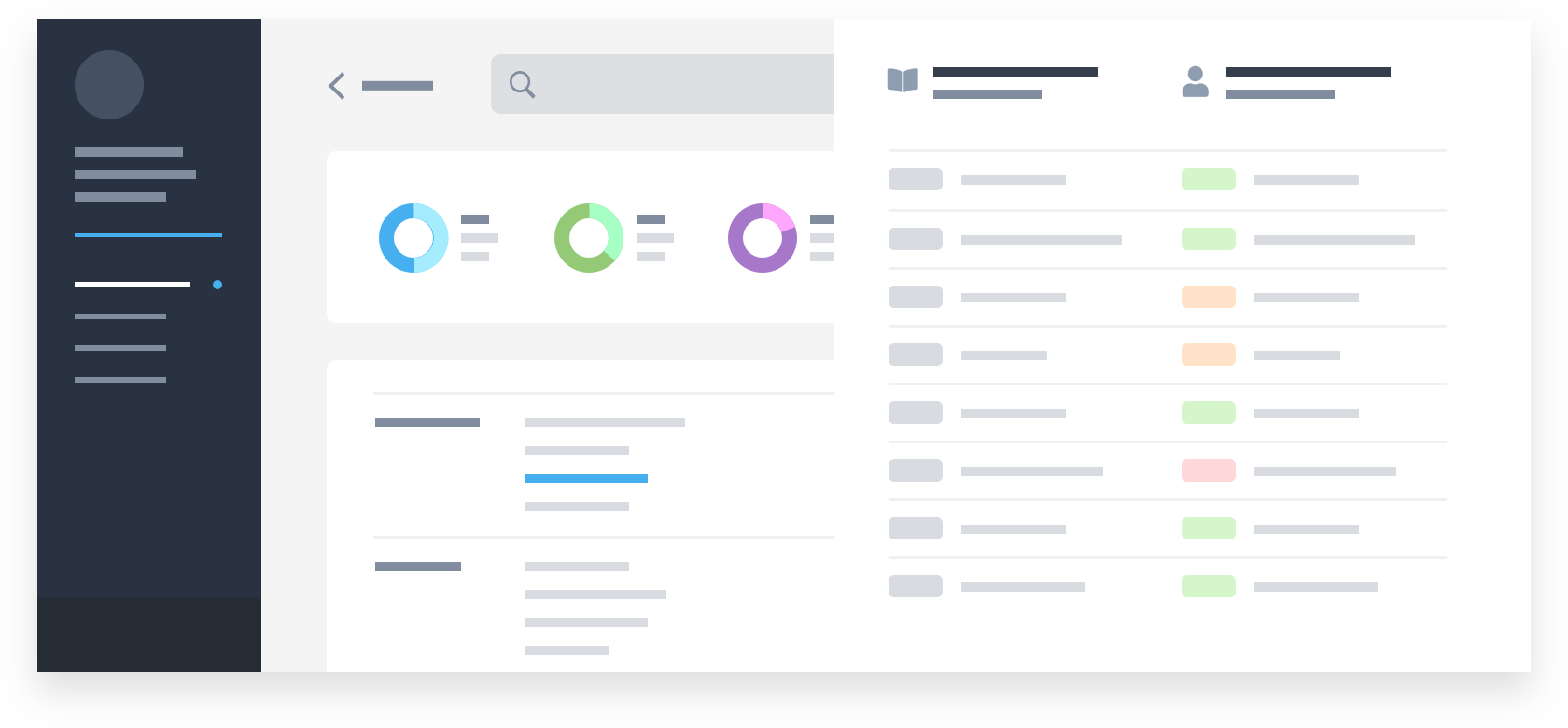 PQ ESSA is a multi-purpose, intuitive tool that simplifies the lives of school administrators. The web application notifies users of any teachers practicing without the appropriate licenses or certifications, suggests qualified teachers to teach courses, and makes it simple to provide all legally required updates and documentation to the appropriate governing bodies.
Users can use its powerful search tool to search for a specific teacher, course, or school to quickly identify issues. PQ ESSA also allows users to generate letters in English and Spanish to notify parents of out-of-field teachers – a new requirement of ESSA.
Above all, PQ ESSA is secure. The app runs on a secure cloud and functions on any mobile device. PQ ESSA works with all major Student Information Systems to import relevant data, and allows you to export files in multiple formats for state submission.
"PQ ESSA is one of the most helpful tools I have seen in a long time. It's easy to use and focused on the information we need at our fingertips."

— Dr. Melissa Shepard, Director of HR, Richmond County Public Schools
Future Applications of PQ ESSA
PQ ESSA is currently able to perform licensure evaluations for teachers in K-12 schools throughout the state of Georgia. However, the need for the implementation of automated licensing processes in K-12 schools is a dire one that exists on a national scale. As laws continue to become more thorough, the potential for error grows. The major consequence of these errors is the quality of childrens' education, and that is unacceptable to us.
How Can We Help You?
Automated teacher licensing software, like PQ ESSA, takes the guesswork out of ensuring that both the children in your K-12 schools receive the education that they deserve and that your district is compliant with federal law.
Contact us to learn more about PQ ESSA and how Monogram can help.
Cloud Technology Stack
PQ ESSA is an unique application built on the integration of the best cloud technologies such as Google and Azure and hosted by Vercel.
Firebase Auth
Firestore
Functions (JavaScript)
Storage
Azure SQL
Storage
Functions (Python)
Key Vault