How we connected Lightcast to a global audience
Technologies
Next.js
DatoCMS
Tailwind CSS
Vercel
When Emsi Burning Glass went through a major rebrand, newly formed Lightcast, a global leader in labor market data, came to Monogram to build a site that would be able to communicate their core values and services.
Lightcast brought their design to Monogram knowing that our expertise in Composable Architecture would empower them to engage with their audiences through the power of customizable content.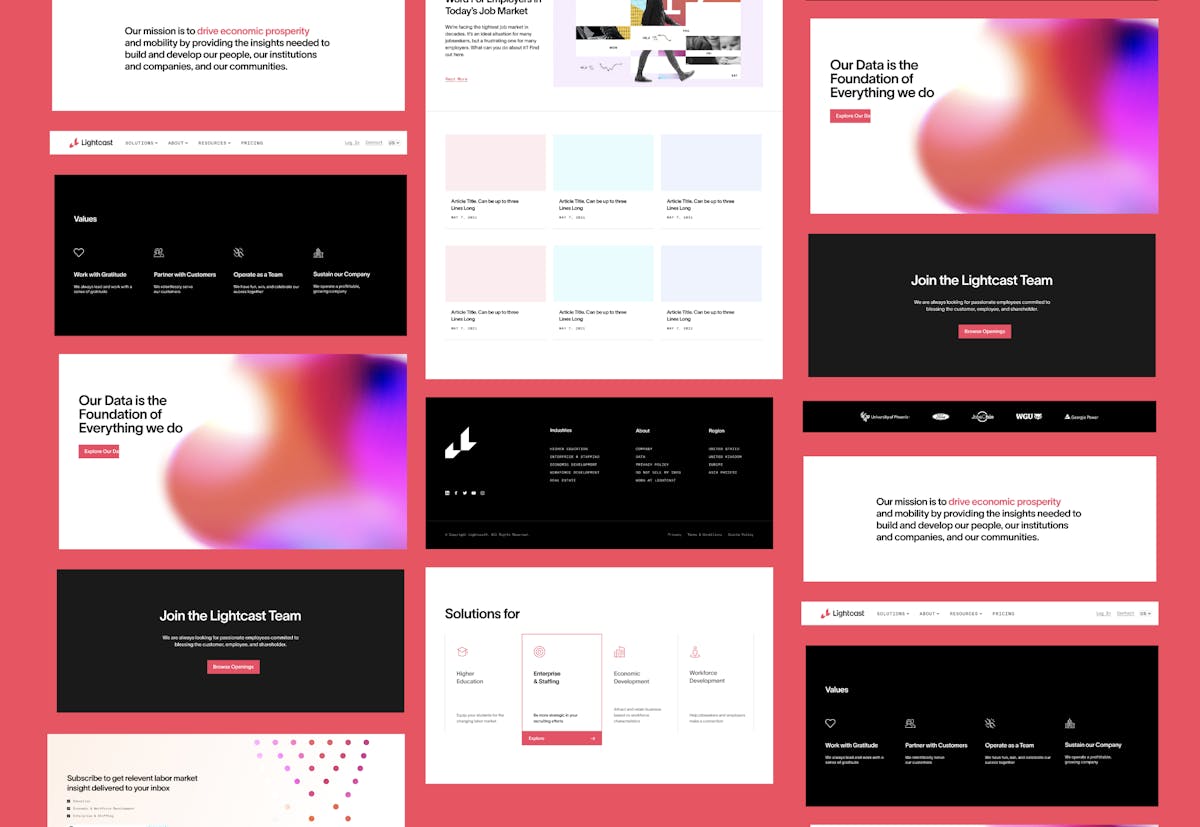 Building Blocks
Monogram worked with the Lightcast design team to transform their vision into a CMS driven site that is both flexible and enables them to provide different content, and structure to each localized customer base they serve.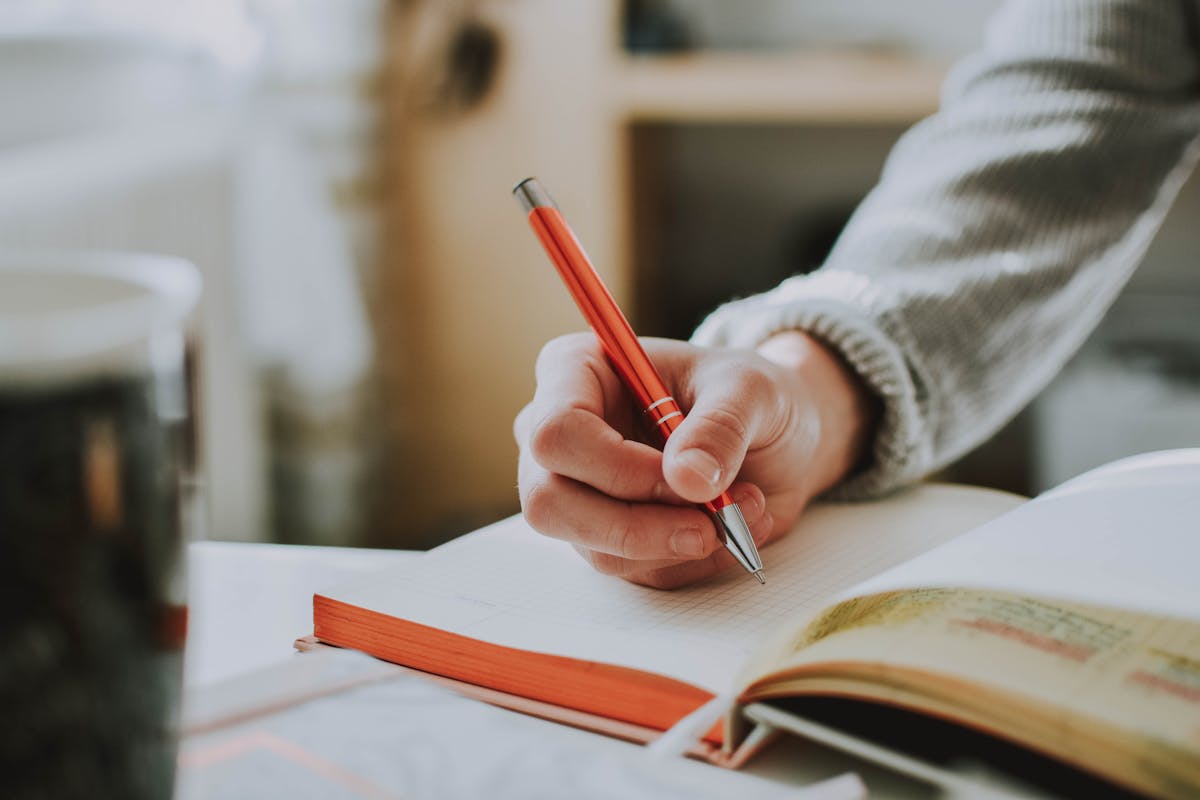 Localization
Lightcast serves an international customer base. They needed a global website with unique localization constraints. Using the advanced middleware capabilities of Next.js, Monogram is able to redirect users to localized pages in mere milliseconds, no matter where they are.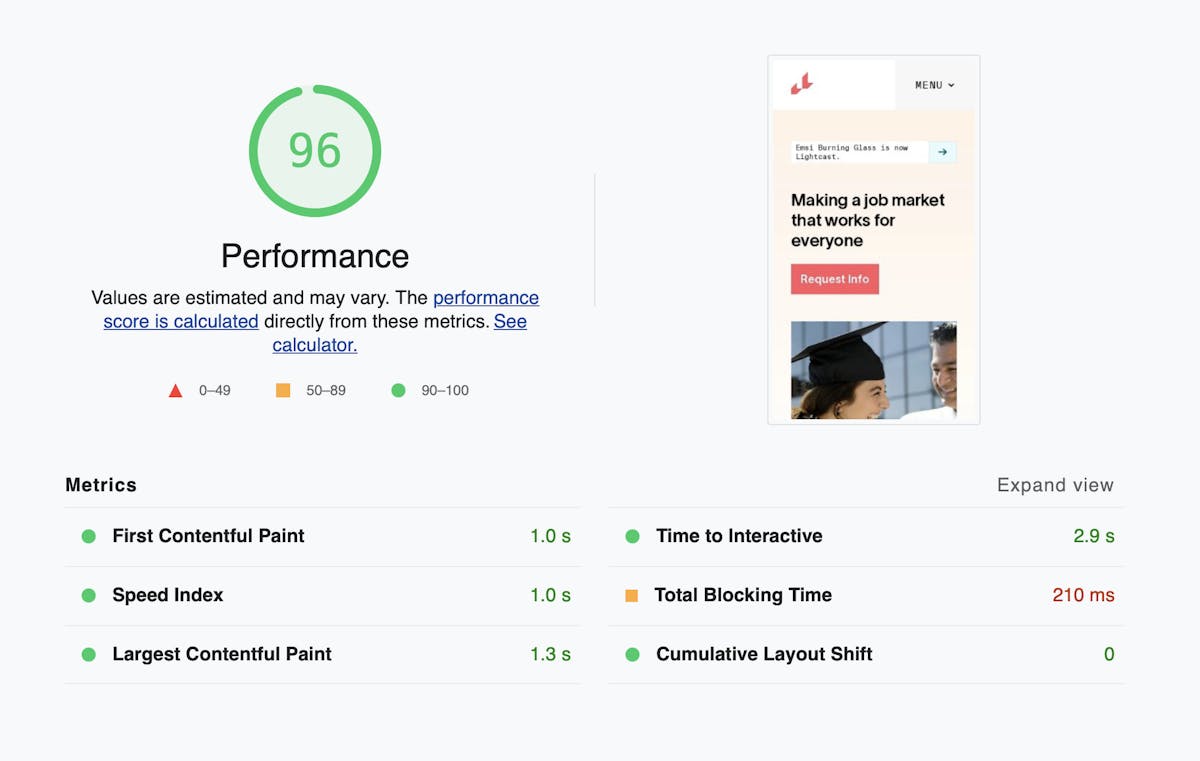 Performance
As a data aggregate company, Lightcast required dozens of analytics scripts. While collecting useful data, these scripts were making over 2000 requests at page load time. This severely impacted website performance and Google Lighthouse scores. Using the innovative Partytown library, Monogram reduced the performance impact of these 3rd party scripts, keeping the website fast while meeting business requirements.
"

Monogram is a true partner for Lightcast. They hit our aggressive deadlines and the site is outperforming our expectations. We're extremely grateful to have found them.

"

Dave Reinke, VP of Marketing