How we redefined luxury travel with GossRV.
Scope
Market Research
UX/UI Design
Development
Technologies
DatoCMS
Next.js
TailwindCSS
Vercel
GossRV delivers unforgettable experiences in luxury resorts on wheels. The company saw a 346% increase in luxury motorcoach rental requests during 2020-21 as vacation-goers sought alternative means of travel during the COVID-19 Pandemic.
As client traffic increased, it became clear to the GossRV team that their website and brand presence were no longer representative of the company's goals.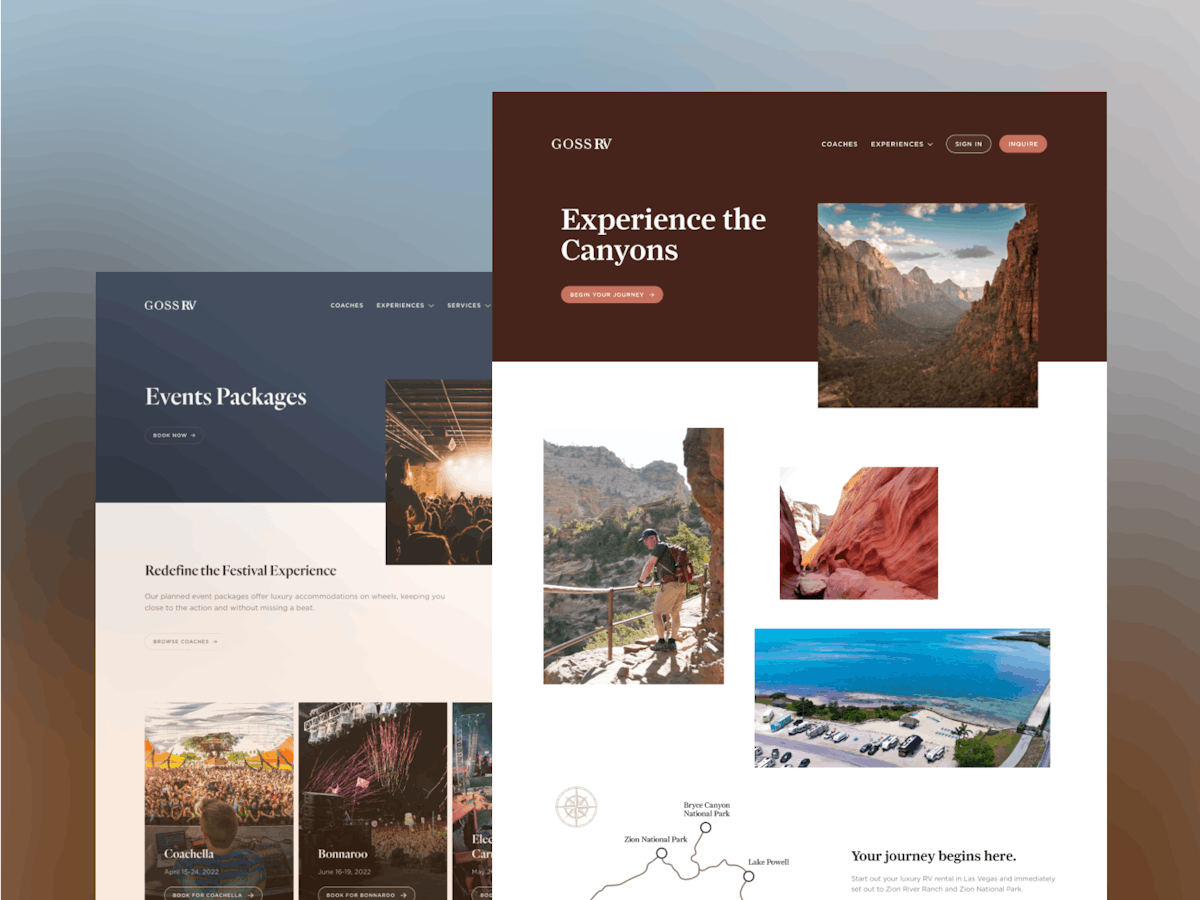 Roads Not Travelled
As their needs increased, it became clear to the GossRV team that their website needed an upgrade. Website speeds were slow, and and the site's art direction was not in line with GossRV's desired high-end aesthetic. Monogram built a custom web experience, updating brand visuals and utilizing the latest technologies.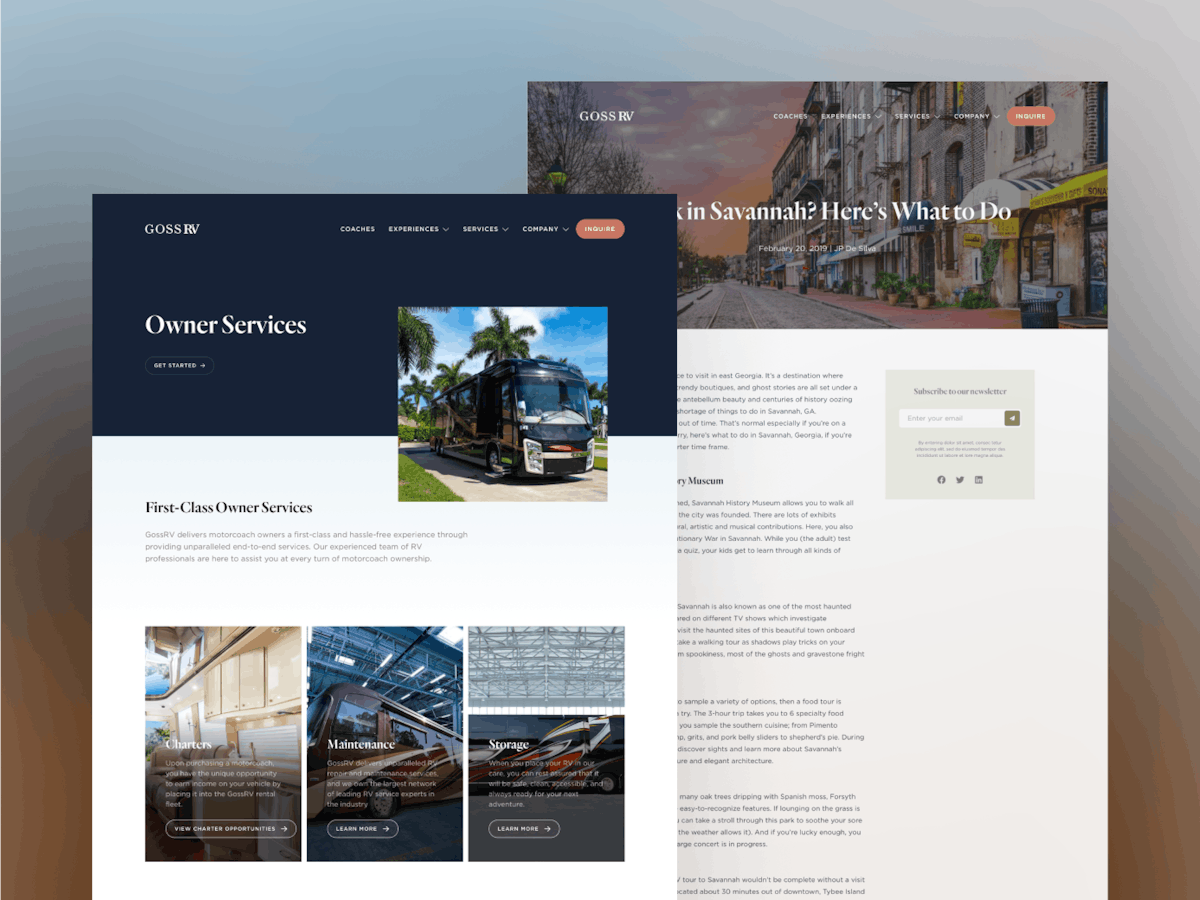 Moving forward
Monogram constructed GossRV's website with a custom design system within a CMS to allow for easy site management without the need for a web design intermediary. This will save the GossRV team time, money, and headaches 
as the company continues to grow.
The reception of the site was extremely strong amongst GossRV's clientele, and the company has experienced a notable increase in inquiries and bookings since the launch.