How we helped secure the next web with Magic Labs
Scope
Collaborative Design
Development
Magic provides drop-in auth solutions for Web2 & Web3.
Protecting user data is essential to the longevity of any app, and security begins the moment a user logs in. Magic Labs saw an opportunity to create a simple, no-password approach to authenticating web app users.
After cultivating a loyal Web2 user base, they expanded their offering to support Web3 blockchain authentication. As their mission evolved, Magic needed a refreshed website that reflected the core tenets of their product: simplicity, efficiency, and approachability.
Monogram stepped up to the plate to deliver a modern website that can be edited by any team member, regardless of technical skill.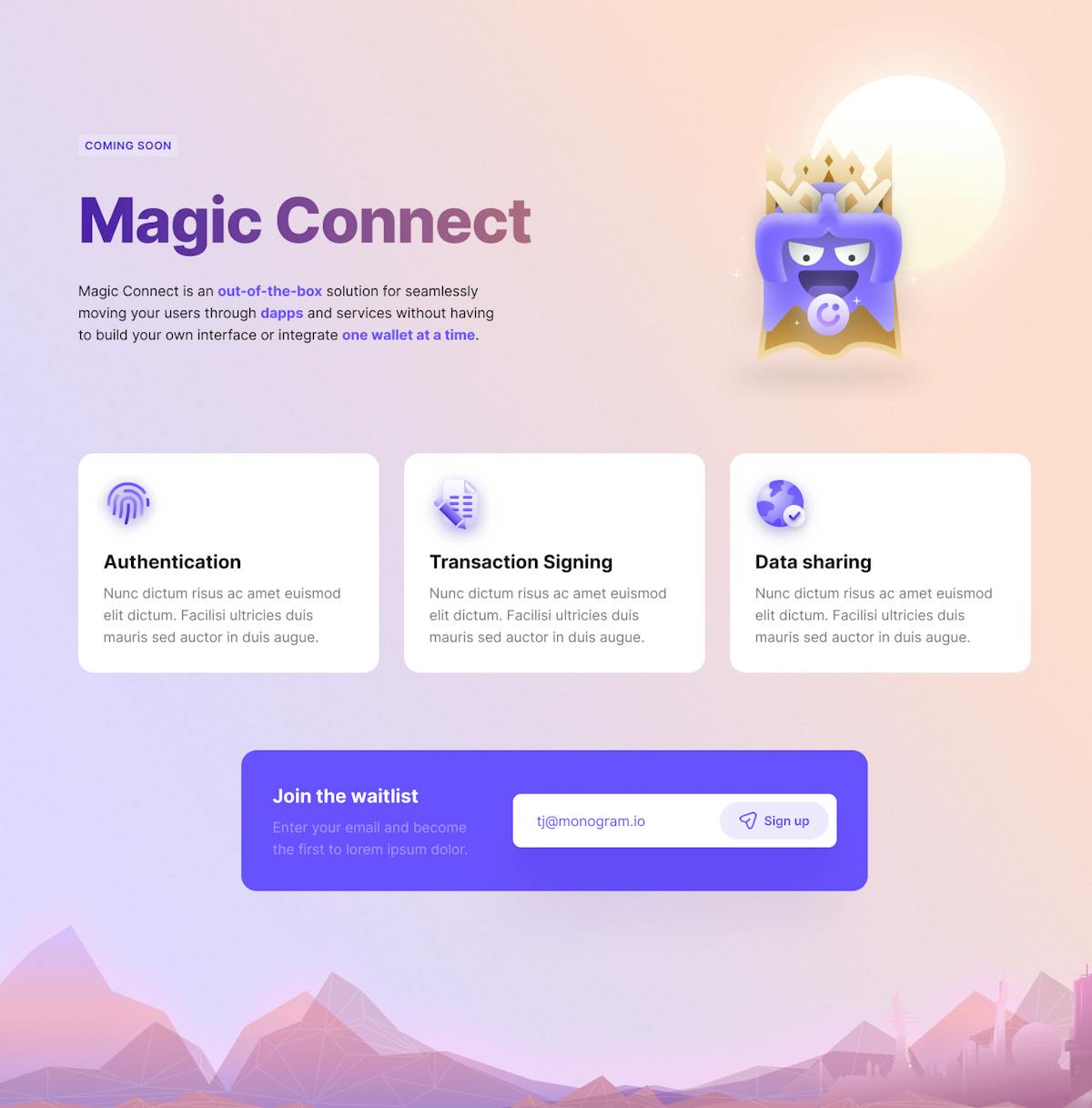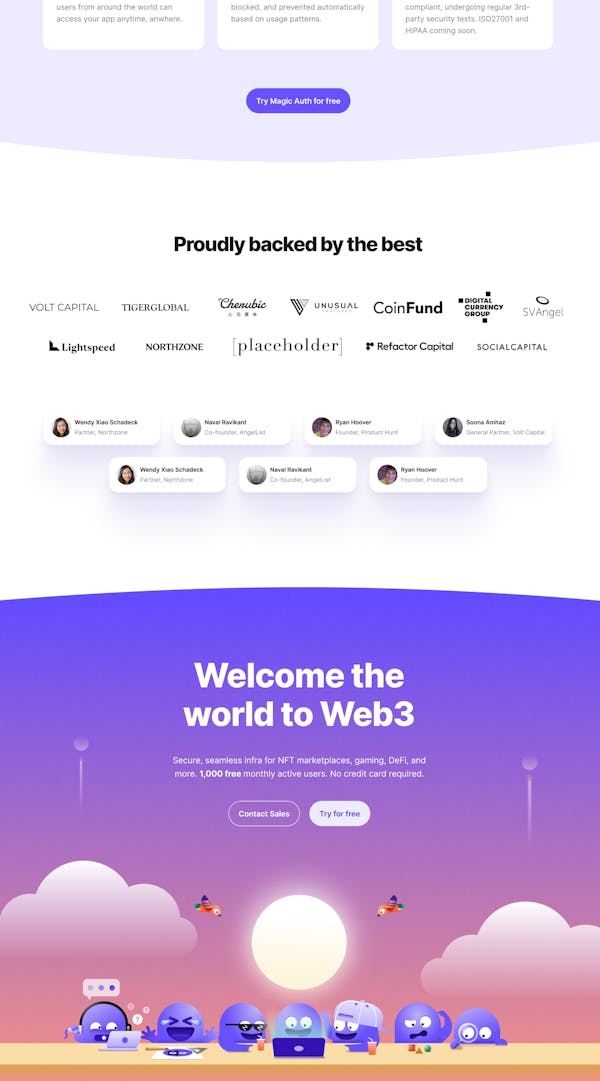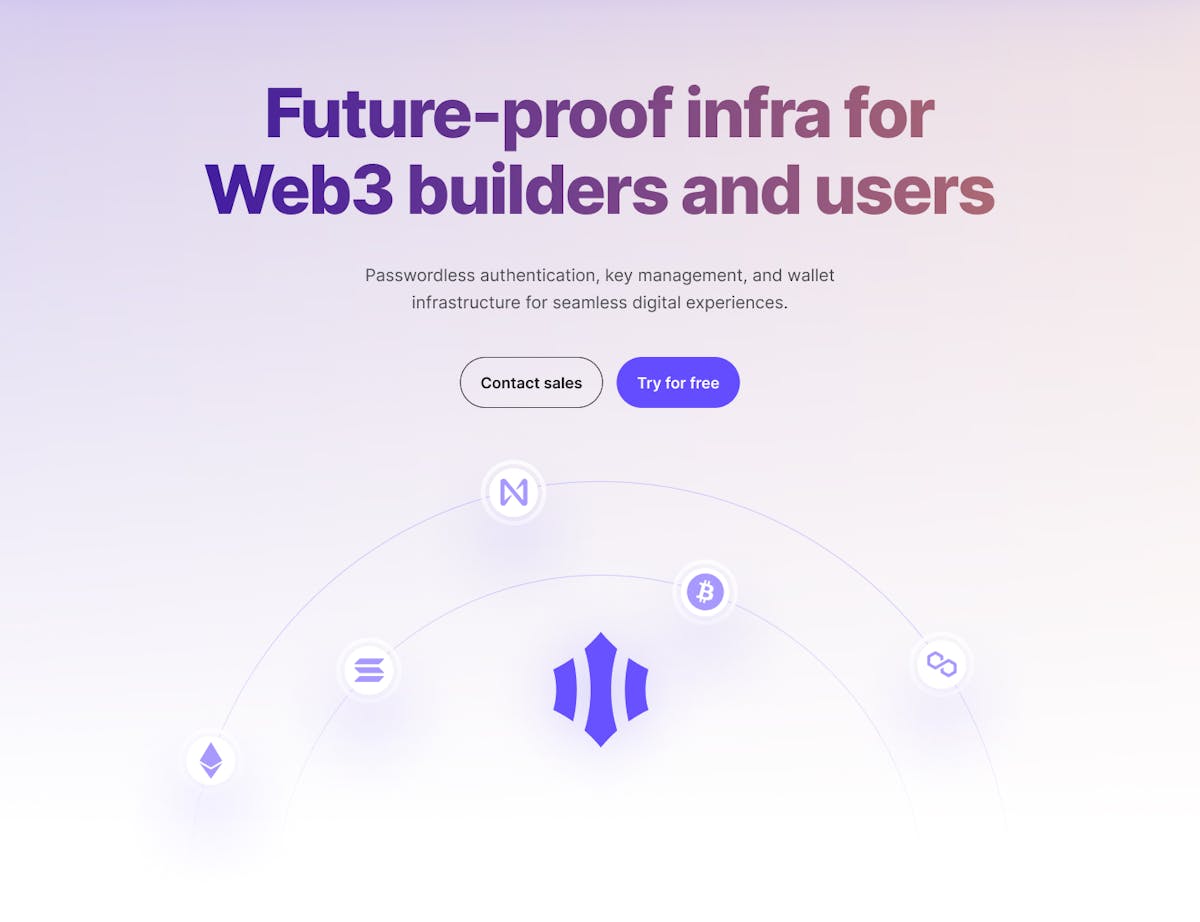 No Compromises
Monogram prides itself on adapting to the needs of our clients. Magic needed content to be customizable on the fly by designers and copywriters, while keeping the website fast and SEO-friendly. We were asked to build Magic's landing page using Webflow, using it as a headless CMS with a Next.js front-end. The result: a static Jamstack website with a visual editor back-end.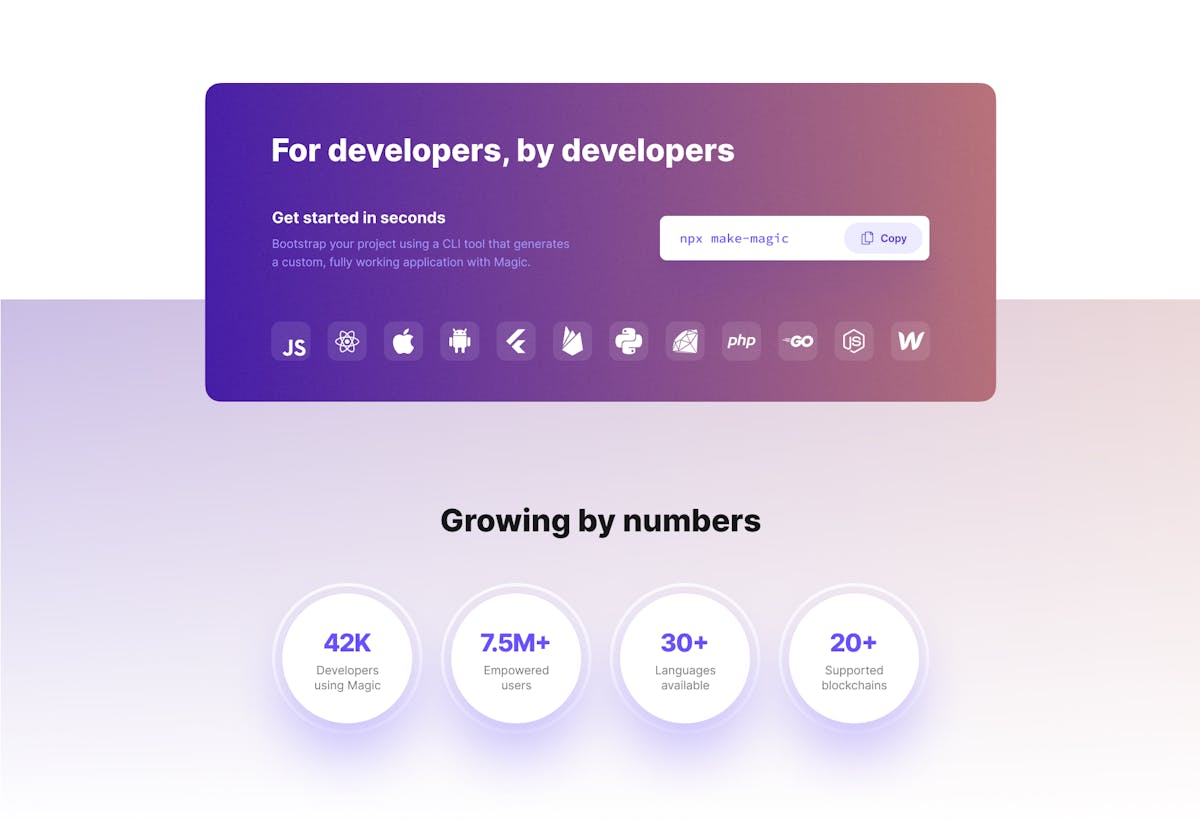 Making Magic Happen.
Magic happens when users are greeted by fast page load times, engaging graphics, and informative content. When concocting a wonderful web presence, every ingredient matters, from smooth animations to an app-like feel across the entire website. Monogram brought this user experience to the next level with features like an infinite carousel and Lottie animations.
"

The team loves the site! Really appreciate Monogram going above and beyond to help us meet shifting deadlines.

"

Zack, Lead Product Designer