The medical and healthcare industries are crucial to society. Unfortunately, as a direct result of their complexity and importance, creating a bespoke software solution for these industries can be a daunting task. There are many factors to consider, including the use of industry-specific terms, the need for access to private data, and the challenges of navigating healthcare legalities. However, crafting custom software solutions for healthcare, medical, and wellness companies becomes easier with experience.
Here at Monogram, we meticulously look at all the details and make sure that they are correct no matter what industry you are from. Located in Alpharetta, Georgia, our team may not be the first service provider that will come into your mind because we are known to cater to consumer products, e-commerce, and business services sectors. However, our team also dabbles in other industries such as healthcare, wellness, and medicine.
To give you more insights about that we're here to share our latest review on Clutch, an established to be your review and rating platform dedicated to helping businesses and organizations. If you take a look at our Clutch profile, you'll see that our three most recent reviews are from wellness and healthcare companies. We are here to talk about one of those, a web development and design project for a healthcare group. 
An analyst from Clutch personally conducted an interview with Sharon Hall, the Co-Founder of iCARE Georgia-based healthcare group that advocates for the marketplace. The 5-star review, which features a project that ran from October 2020 to March 2021, was published back earlier last month.
The review may be brief but it gives context to the project wherein we took care of everything including the content, images, and most especially the backend development. Throughout the entire project, our team listened carefully to our client's suggestions, applying their feedback to make sure that the project runs smoothly. 
"I wouldn't even consider any other vendor. They did everything they said they would do and more. We felt very well taken care of." — Co-Founder, iCARE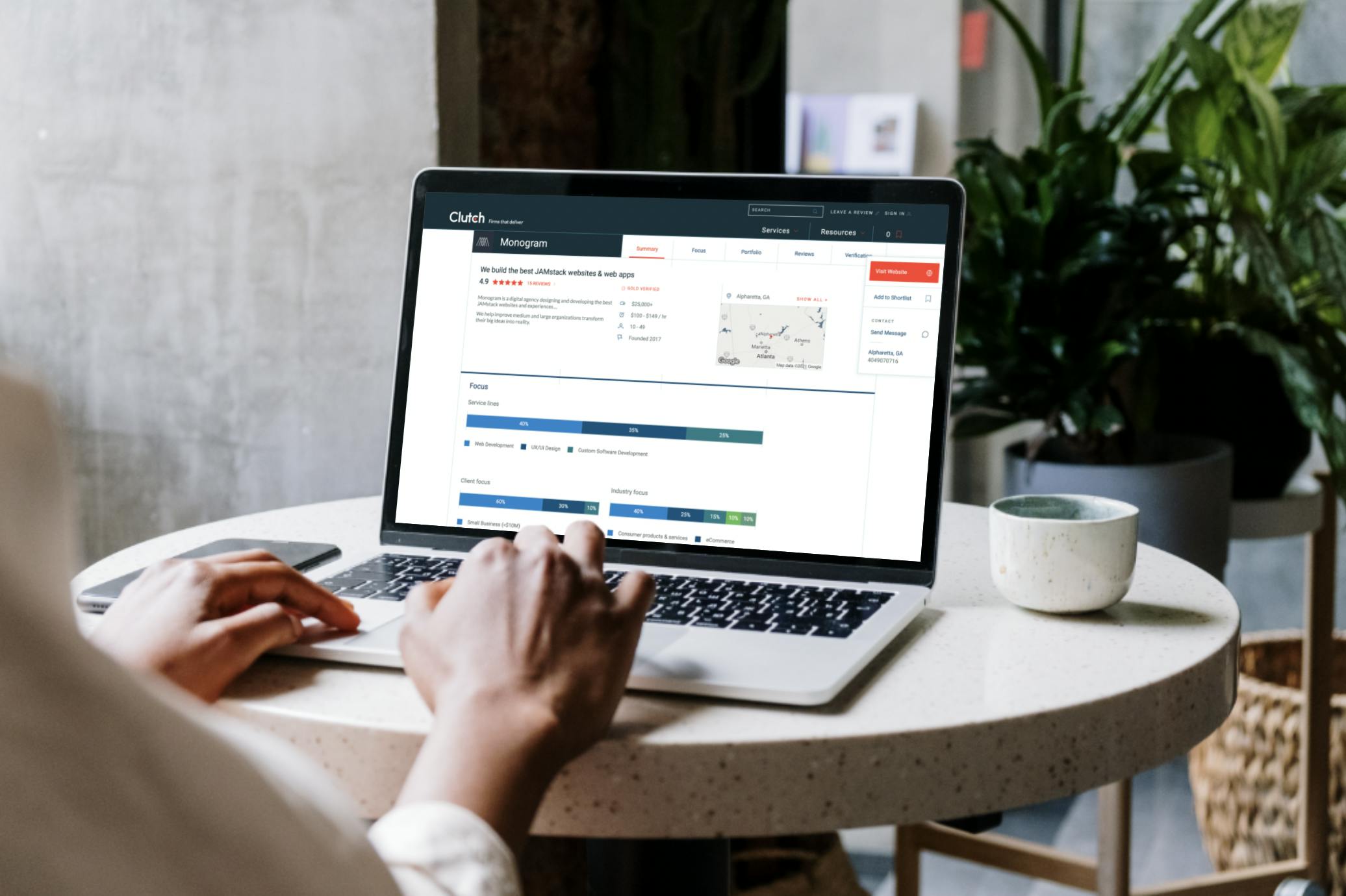 If you want to see more of that, you can check our Clutch profile and view our other clients' reviews. On that note, Monogram sends their warm gratitude and appreciation to iCARE and all our clients for their support. With 15 reviews on our profile, we are proud to have an impressive 4.9 average rating on the platform.
As we move forward, we want to see how far we can push ourselves to reach the perfect 5-star rating average. We are excited to share our big ideas and help companies transform to achieve their goals.
Moving over, Monogram was recently ranked as one of the top 30 AngularJS developers from Atlanta on The Manifest, a business blog resource for companies worldwide. This praise motivates us to face and conquer the rest of 2021.
Let's build something great together! Work with Monogram and bring your ideas to life. Send us a message and let's talk all about your business.